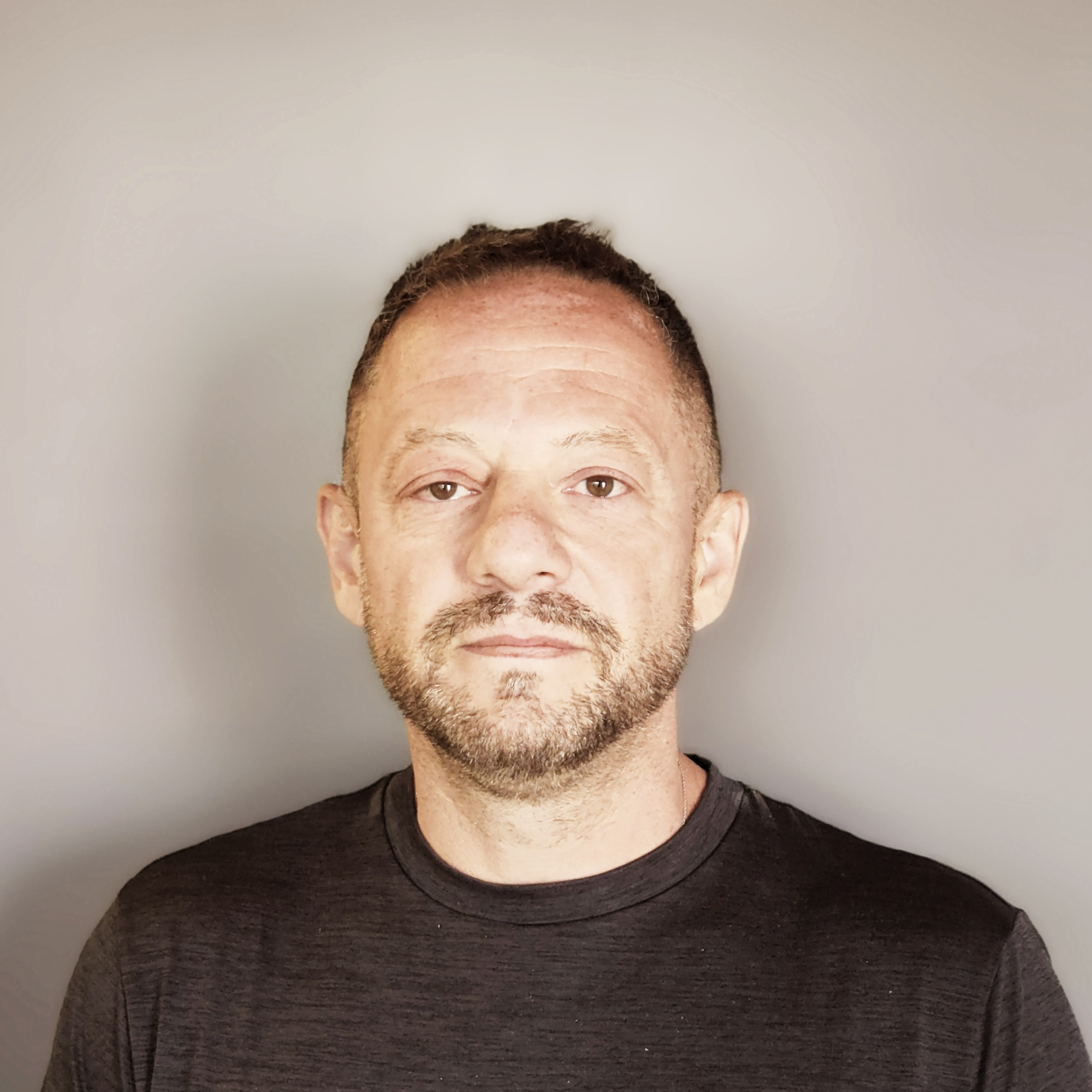 Dino Gradilone - Owner
Orthopedic RMT
Read More...
I have been practicing massage therapy since May 2000 and started my career in local spas.  I then continued my education by taking level 1 Thai massage in Calgary and traveled to Thailand to finish up level 2.  In 2003, I opened up Target Health and we have been operating ever since.  In 2014 I upgraded to 2200 hours Orthopedic Massage.  I have a deep passion in massage therapy and have had great success in helping many clients through the years.  I've had the opportunity to work on a lot of athletes through my career. I do believe we never stop learning in this industry and look forward to learning more modalities in the future.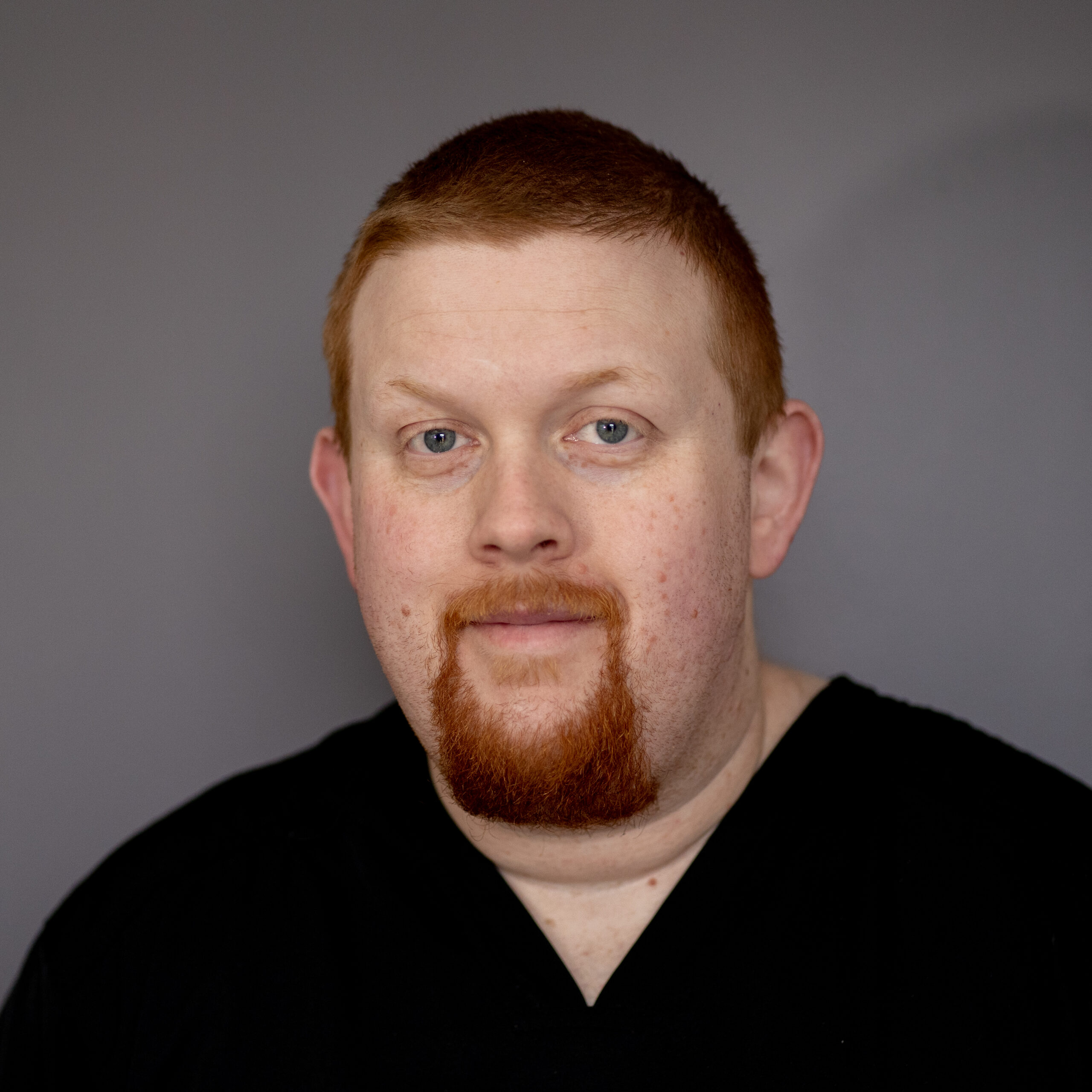 Andrew Walker - Clinic Manager
BHPE, RMT
Read More...
I have been practicing in the field of massage therapy since October 2014, which was when I graduated with my 2200HR diploma specializing in Orthopedic Massage and Assessment. Since I finished my diploma I have also taken additional courses in proprioceptive neuromuscular facilitation (PNF) stretching, as well as myofascial cupping. In addition to my massage diploma, I also have a Bachelor of Health and Physical Education degree from Mount Royal University where my major was Physical Literacy. This extra level of education gives me more knowledge of how the body should be moving and then identifying the root causes of pain and restricted motion.
I use a blend of all of the different techniques I have learned over the years to provide a unique massage treatment with the goal of helping my clients live active, healthy, pain-free lives. I also have an extended network of other health care providers that I will refer my clients to, in order to help them reach their health goals.
Though I think everyone can benefit from massage, I have found much success working with certain populations, including the standard office worker, nurses, other medical professionals/practitioners, and trades workers. I also enjoy working with anyone that is training directly for a fitness goal such as a marathon, 5K obstacle course race, powerlifting competition, etc. 
​Outside of massage, I enjoy spending time out in the mountains, on the tennis courts, or attempting to improve my golf game. I am always actively looking to grow my own business and as such, I am also a member of a networking group called BNI Excellence, which has helped me immensely over the 3 years I have been a member. Finally, I am proud to be associated with Variety – the Children's Charity of Alberta where I am on the board of directors.
I plan to take additional courses related directly to massage to add more techniques to my repertoire, as well I eventually plan to peruse a master's degree in Occupational Therapy.
Massages with me can be booked online or by calling the clinic directly.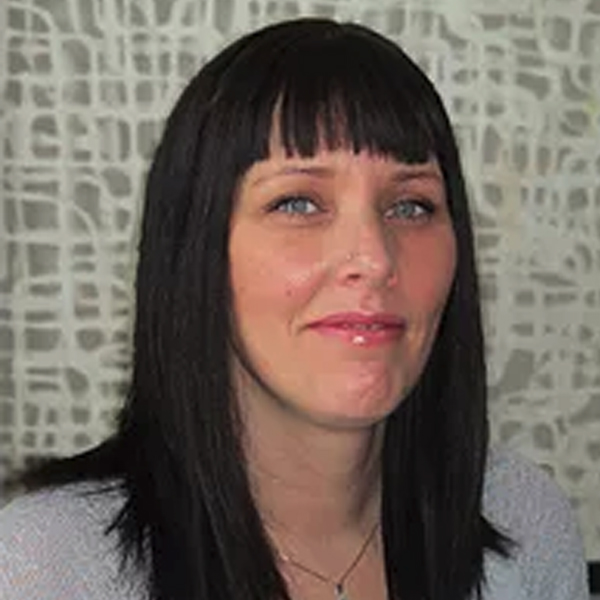 Read More...
Tina's greatest passion is to bring healing to people.  She has been practicing in the Alternative Health field for the past eighteen years.  She graduated from Foothills College of Massage Therapy and Turner Institute of Orthopedic Massage as a Registered Massage Therapist.  Tina completed her studies at the Canadian College of Acupuncture and Oriental Medicine earning the designation of Doctor of Acupuncture.  
Tina's strong belief in integrating alternative therapies with conventional care led her to collaborate with Psychologists, Physicians, Naturopathic and Homeopathic Doctors, Osteopaths, and Registered Nurses.  Working in conjunction with Medical Healthcare Professionals enables Tina to customize individual integrated health plans for her clients.
Tina takes the time to connect and listen to each client.  She gently guides and facilitates the healing process using a multi-faceted approach.  Her massage and acupuncture not only focus on the client's physical well-being but on their emotional health as well, including anxiety, depression, insomnia, and stress.  To support her clients' continued health, Tina shares her extensive knowledge of healthy nutrition, lifestyle choices, natural herbal remedies, stress management strategies, and individualized stretching and exercise.
Tina continues to be a life-long learner and advocate in the field of Alternative Health.  She attends training sessions and conferences and is up-to-date on the latest approaches and techniques.  She is a member in good standing with The College and Association of Acupuncturists of Alberta (CAAA), the Natural Health Practitioners of Canada (NHPC), and the National Acupuncture Detoxification Association (NADA).
​Tina also worked as an Acupuncture Detox Specialist.  In 2010, Tina had the opportunity of developing, implementing, and managing the First Acupuncture Detox program in a Calgary homeless shelter/detox facility.  She provided acupuncture treatments and the NADA protocol for individuals with addictions and mental health concerns and illness.
​When Tina is not working at the Clinic, she enjoys living a healthy lifestyle and spending time exploring the great outdoors with her husband and two children.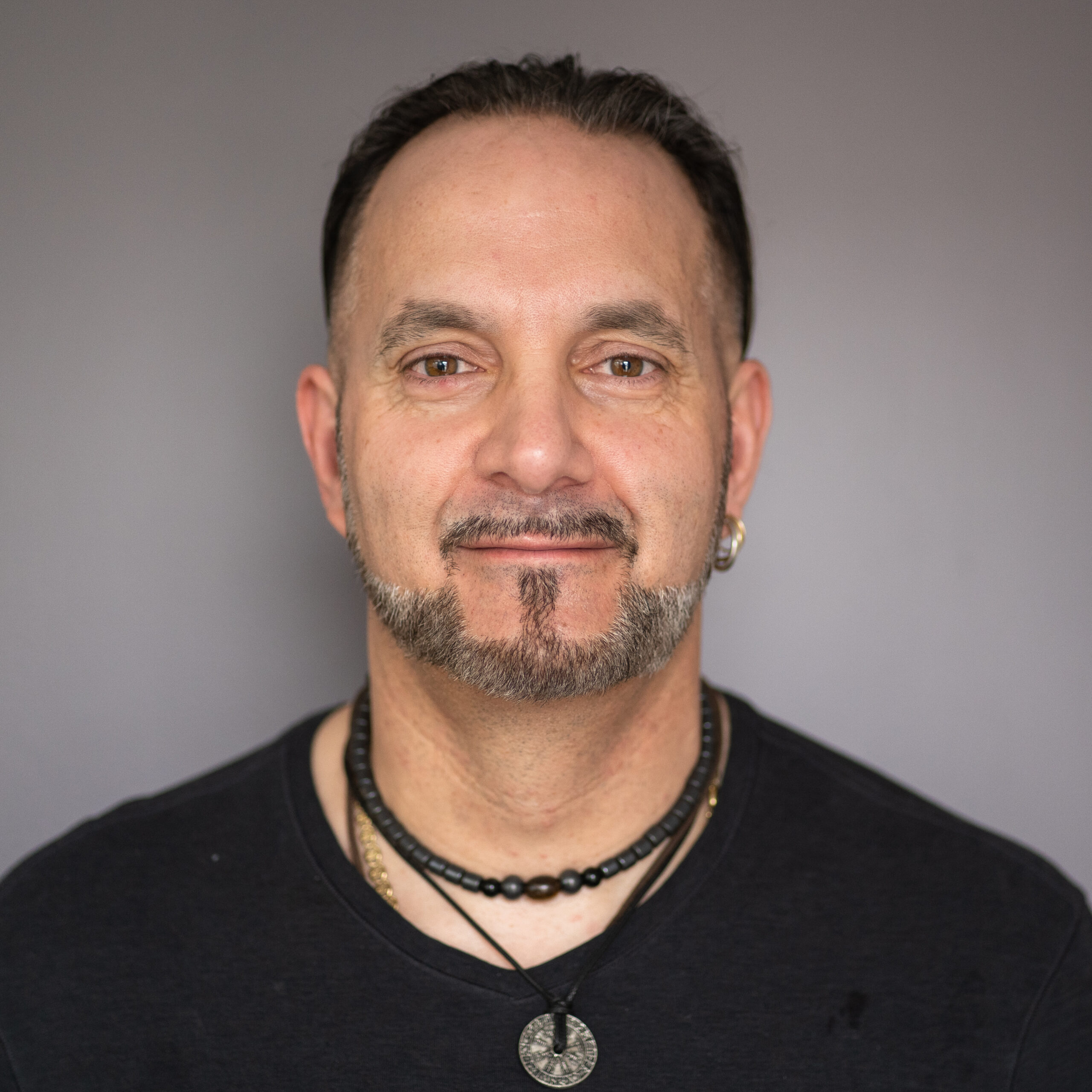 Read More...
I am a born and raised Calgarian.  I am a Registered Massage Therapist, who takes great pride in my work. I also provide services for Reflexology, Hot Stone Massage, and Thai Massage.
I have been practicing Massage Therapy for 10+ years.  I work primarily at Target Health and I am also branching out to new experiences.
I have treated many Professional clients in Administrative, Medical, Labor positions as well as athletes; both competitive and recreational.
I have a zgreat passion for helping, and promoting healing to my clients, which makes the clients feel at ease. My extensive experience and knowledge has helped me achieve a great client base with room to grow for years to come.
I enjoy being around people, which helps with my profession.  I also enjoy keeping myself acclimatized and healthy to maintain a balanced lifestyle.  Family is the most important priority in my life. 
I graduated from the University of Calgary in April of 2005.   I also completed The Alberta Massage Training course in July 2010, with 900 hours, totaling over 2,500 hours of education.  Additionally, I've also completed the competency credits that are required from the NHPC Association, which I am a member of.  I have current and updated CPR (first aid certificate), code of Ethics, and continue to maintain my competency credits as required.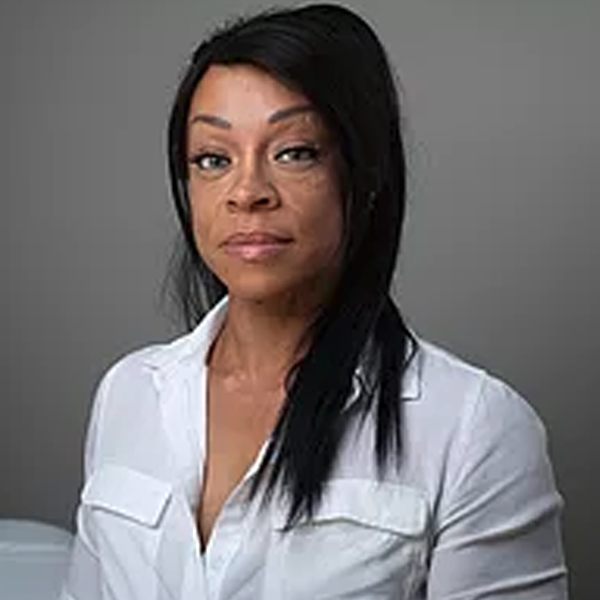 Read More...
Yolanda was born in Tacoma Washington and raised in Vancouver BC. In 2006
Yolanda moved to Calgary Alberta with her husband to start a family.  As a mother to be she quickly became aware of the importance of making her own health and wellness a priority as well as her family.
With determination and discipline, Yolanda has lost a total of 255 lbs in her weight loss journey from 2006 to present through diet and exercise (85 lbs, 77lbs, then again 93lbs) After some major life changes, Yolanda found herself once again having to take hold of her health and discovered a passion for personal wellness that encompasses the mind and the body.
Yolanda graduated from Alberta College of Massage Therapy (ACMT), 2200-hour 2-year program, and is registered with Natural Health Practitioners of Canada (NHPC). Yolanda will address your body mechanics and compensation patterns educating her clients on ways to improve their kinetic chain. Yolanda trained in Swedish massage, Therapeutic massage, contract/relax stretching as well as active and passive engagement, TP therapy, and joint mobilization.
Outside of work, Yolanda enjoys running and fitness completing her first 5k marathon in October 2019 for Alzheimer's disease in honour of her mother. She also enjoys photography, mixed media art, yoga, travel, and baking with a passion. Her next goal is to compete in a physique competition in 2023 the year she will turn 50! As a recent graduate, Yolanda is eager to share her knowledge and expand her credentials in Sports Therapy, Fascial Stretch Therapy, Visceral Massage, Pain
Management and is currently completing her Personal Trainer Certification.  If you are looking for an enthusiastic and committed therapist who will aid in your overall physical wellness, book in today!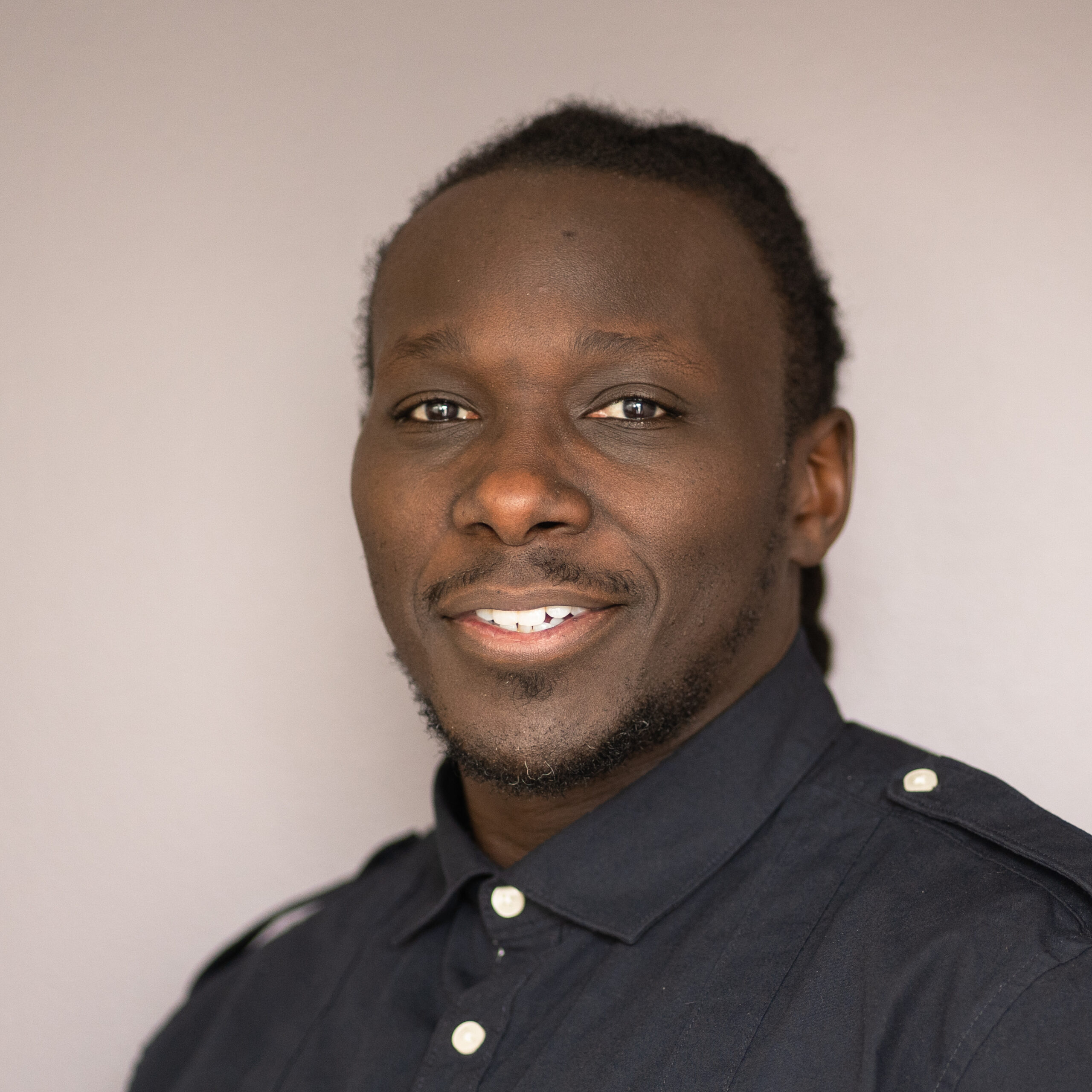 Terrence Smith
Orthopaedic RMT
Read More...
Terrence has many self-defining attributes, one, in particular, is his ability to take the time to connect and listen to each client. Gently guiding and facilitating the healing process using a multi-faceted approach. Terrence has been practicing in the Alternative Health field for over 15 years. Graduating from Northwestern School of Massage in 2003. The goal through Orthopedic massage is both preventative and restorative pain-free range of motion by restoring muscles to their healthy resting length and releasing restrictions caused by scar tissue and fascial adhesions. Clients should expect to receive a variety of in-treatment modalities within each session. instruction for self-care that can include stretches and muscle reeducation exercises.
​
Terrence's strong belief in integrating alternative therapies with conventional care led to his collaboration with Physicians, Naturopathic and Physiotherapists, Osteopaths, and Registered Nurses. His therapeutic treatments and vacuum cupping not only focus on the client's physical well-being but on their emotional health as well, including anxiety, depression, insomnia, and stress. To support his clients' continued health, Terrence shares his extensive knowledge of healthy nutrition, lifestyle choices, and stress management strategies; as well as individualized stretching and exercise. Terrence has enjoyed working in conjunction with all the great practitioners and staff at Target Health. Giving you the members unparalleled care each and every visit!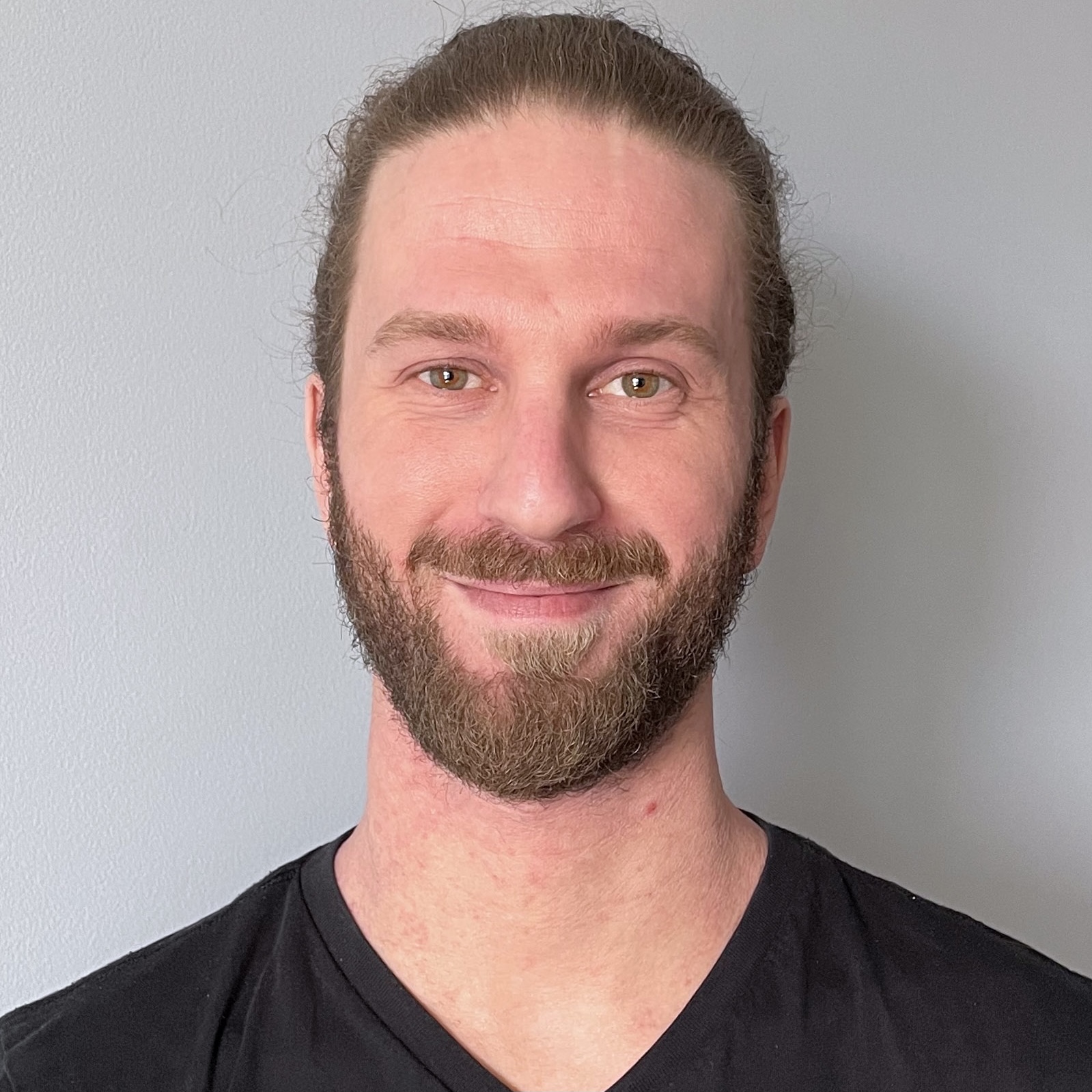 Read More...
Samuel Shapiro graduated with honors from MH Vicars School of Massage Therapy. Initially choosing massage therapy as a lifestyle change, Samuel has discovered a new and deepening interest in the human body and all of its amazing systems and complexities. He is particularly drawn to therapeutic massage, including myofascial work, dynamic cupping, active techniques, and joint mobilizations. Samuel likes to challenge his clients and get them actively involved in their treatments and wellbeing. He prefers a collaborative approach and strives to arm his clients with the knowledge and the tools they need to take care of their bodies and maintain their health.
As a lifelong learner, Samuel enjoys doing research and takes regular massage-related courses in an effort to build a well-informed, evidence-based practice. Outside of massage, Samuel stays active with bouldering and hiking in the mountains. He is obsessed with specialty coffee and can talk endlessly about this subject!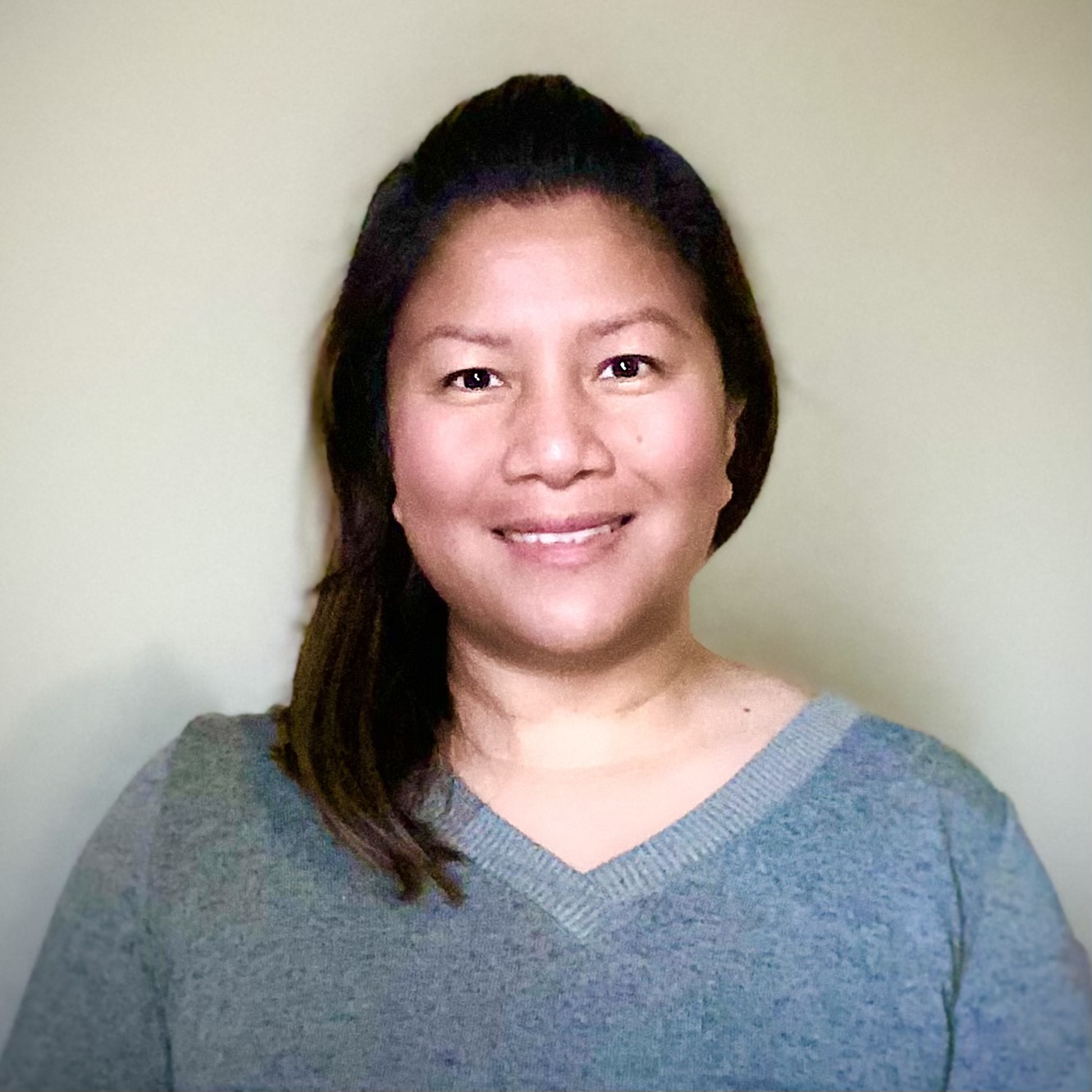 Melanie Pajarillo
Massage Therapist
Read More...
I graduated B.S. Physical Therapy in Philippines and professionally massaging for many years back home.
Then successfully completed and hold a 2200hr Massage Therapy Diploma from Robertson College Calgary on Sept 2020, and a member in Massage Therapist Association of Alberta(MTAA).
I developed my clinical skills through working in Physical Therapy Rehabilatition Clinic in Calgary. And continually learning new techniques by taking Continuing Education Courses / Seminars to add in my skill set.
As a Massage Therapist, I enjoy incorporating Myofascial Release Technique (to ease the tension and tightness in the trigger points, muscle guarding and facial restrictions) , Joint Mobilization, Traction, and some Active/Passive Stretching showing to clients how they can do it at home just to ensure they can take care of themselves between treatment coz "Stretch to Flexibility". I am also happy to discuss methods and recommend exercises.
Healing through Massage is a Truly Passion of Mine, providing the Best Treatment to help my clients reached the possible Best Results.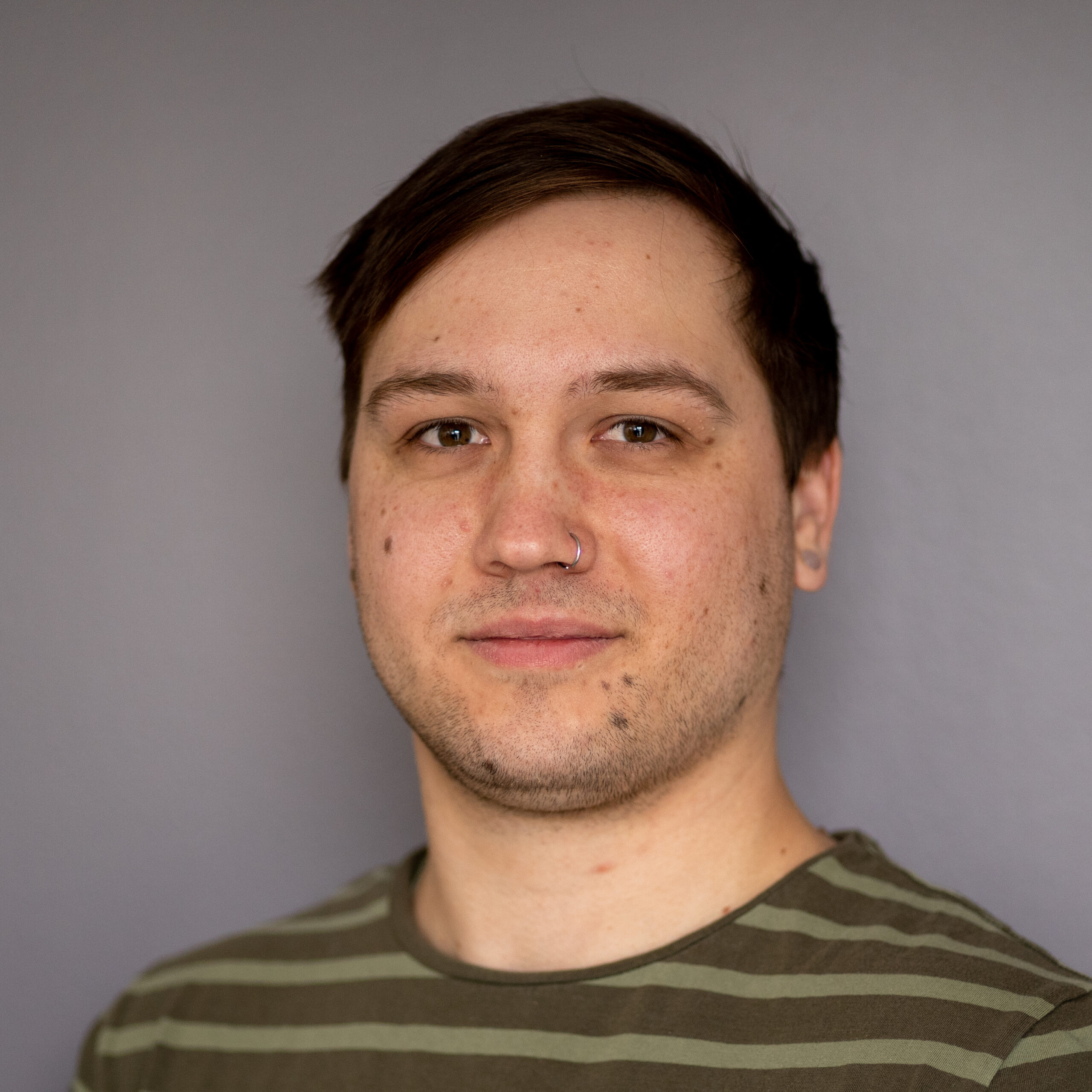 Read More...
Patrick has always been passionate about living a active, healthy lifestyle. He chose to start a career in massage therapy to help people follow their passions, and be able to engage in the activities they love, without pain or discomfort.
Patrick graduated from MH Vicars School of Massage Therapy with a 2200-hour diploma and two years of clinical experience. He has been registered with the Massage Therapy Association of Alberta since 2020. His in depth understanding of the systems within the human body allows him to create effective treatments for a variety of sports related, and work related injuries. Patrick's awareness of a wide range of pathologies allows him to modify treatments for the client's safety and comfort.
Training in full orthopedic assessments allows Patrick to find the exact mechanism of injury, and target specific concerns. Along side pain reduction, Patrick aims to restore full range of motion and strength of the musculoskeletal system. Creating effective treatments that give lasting results is his goal.
Emotional health and safety is important to Patrick. He has experience working with trauma sensitive individuals. Patrick is dedicated to creating a safe and professional environment for clients. Building trust with clients for their comfort and well being is always a priority.
Jennifer Nguyen
Mental Health Therapist, BSW, MSW, RSW
Read More...
Jennifer is a Registered Social Worker with a Master's Degree (Clinical Specialization) and ten years of experience in medical and community based settings. She is an experienced therapist certified in Accelerated Resolution Therapy (ART). She practices from a strengths-based, trauma-informed, solution-focused perspective. Her interventions include Emotional Freedom Technique (EFT), and Mindfulness-Based Stress Reduction (MBSR).
She is also a registered yoga instructor who recognizes the importance of the mind-body connection in health and wellness. Her approach to therapy is a holistic one that encompasses its mental, emotional, spiritual, and physical components.
Jennifer is passionate about understanding you in the context of your environment and cultural diversity. Her approach to your care is warm, inclusive, and collaborative. Jennifer offers a tailored approach to meet your individual needs. She is a firm believer in the innate ability to self-heal; she will hold space for you as you journey through your healing process and make meaning of your lived experiences.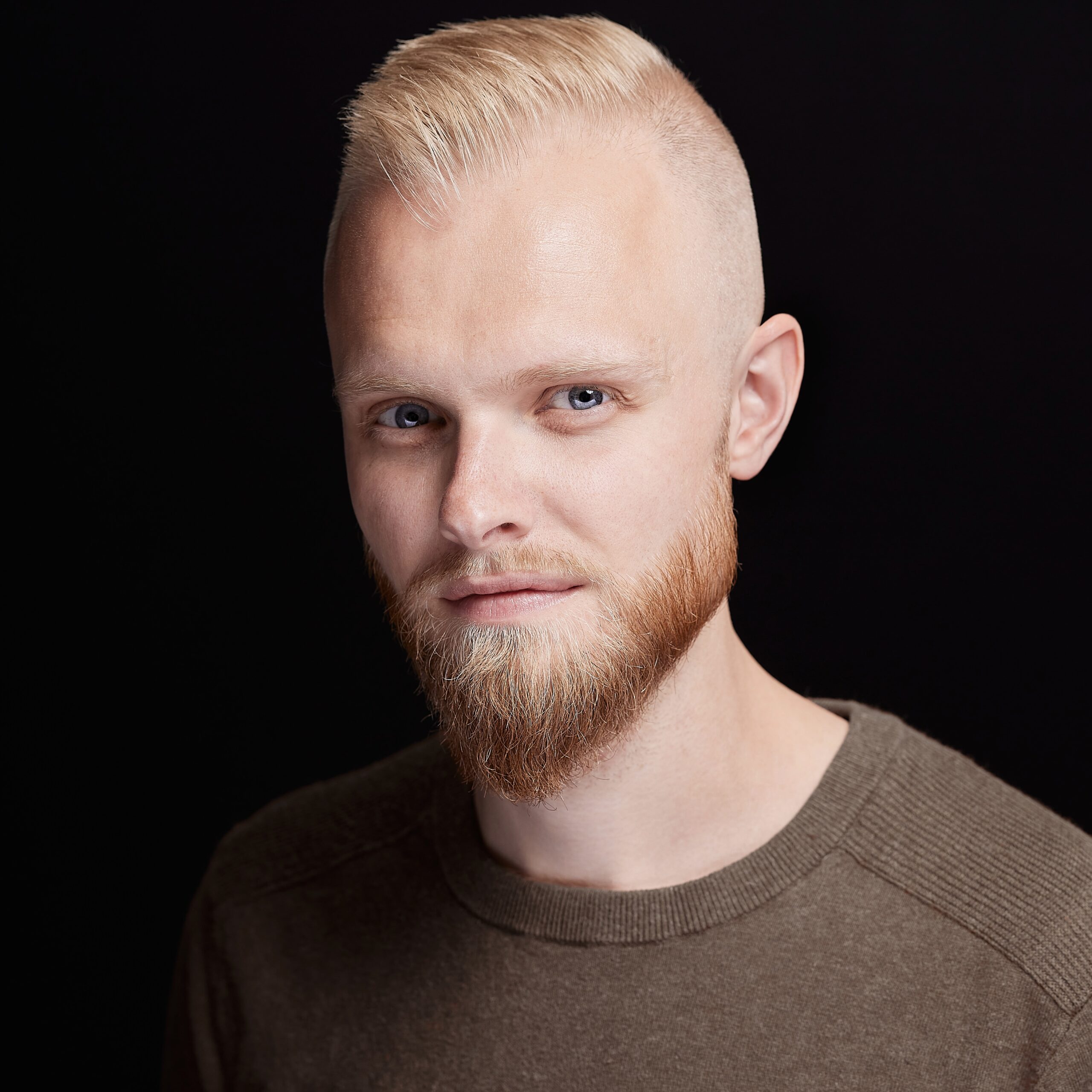 Chad Van Ellenberg
Osteopathic Manual Therapist
Read More...
Before starting his education in Osteopathy, Chad worked in the health and fitness industry coaching exercise and nutrition. Injuries led him to osteopathy and after seeing the healing benefits of osteopathic care, he went on to complete his Master's of Practice in Osteopathic Manual Sciences at the Canadian Academy of Osteopathy. In addition to clinical work he has a passion for teaching and supervises students in their osteopathic education at the CAO.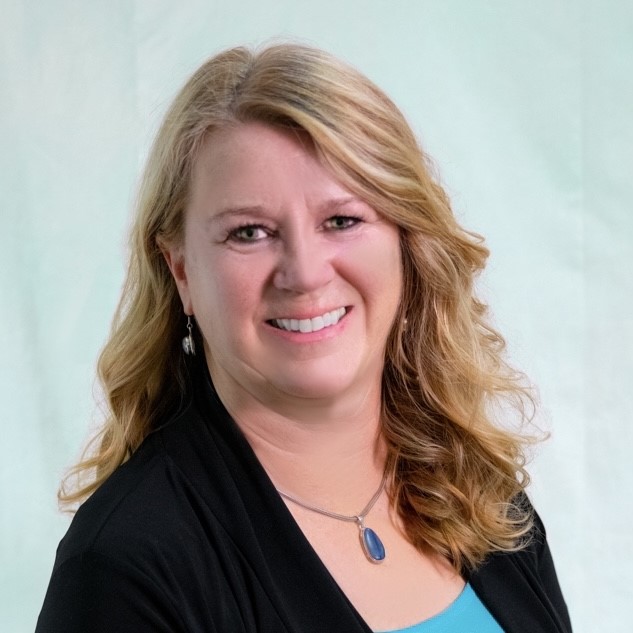 Barb Earle
Fascial Stretch Therapy
Read More...
Barb Earle is a Fascial Stretch Therapy Practitioner and a health and wellness expert with over forty years experience, helping individuals and organizations understand how -when you harness the physical, mental and emotional dimensions within – the body and brain can guide you, toward brilliance, in all you do.
As a Fascial Stretch Therapy Practitioner she delivers a unique 'assisted stretching' therapy which creates ease in your body an enhances mobility and flexibility. Her approach is based on individual needs helping you claim higher levels of physical health.
As a Yoga/Pilates teacher she provides a roadmap to help you navigate and rejuvenate mind and body connection to create success in every aspect of life.
Barb clients experience more energy, more balance, less stress and enjoy a life of fulfillment. To Barb, this means being more mindful of what's important in life, becoming aware of how day-to-day actions impact our outcomes and using that knowledge to drive powerful results, both physically and mentally.
Barb's mantra Live Brilliantly – illustrates the climate she hopes to generate for her clients.